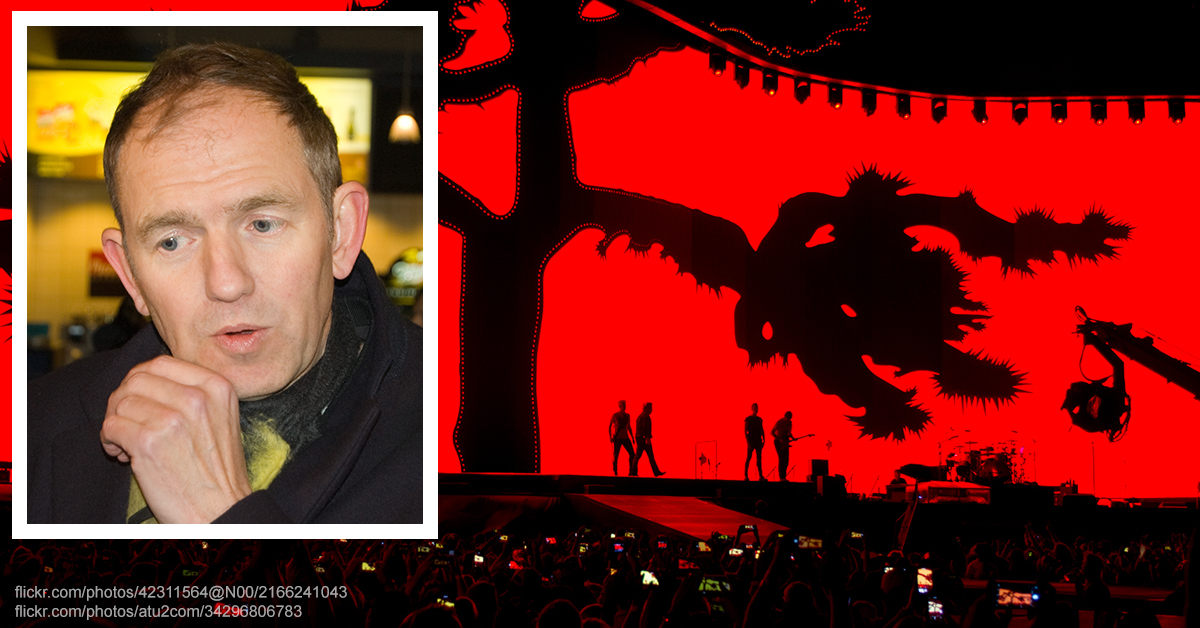 A concert film from U2's mega-successful Joshua Tree Tour 2017 is "in the finishing stages" and will be released sometime in 2019. That's according to Anton Corbijn, who's directing the film and spoke about it Wednesday at a forum in Hamburg, Germany.
U2tour.de had a staffer at the event, Sabine, who took advantage of a Q&A opportunity to ask Corbijn about both the Joshua Tree film and his work on a new Depeche Mode book. Here's how the conversation went after her question:
Anton Corbijn: "U2, yeah, that's sort of in the finishing stages. And that should be released, uh, 2019." (He then answered about the Depeche Mode book.)

Sabine: "Is the film going to be a documentary, or concert film, or mix?"

Anton Corbijn: "It's a concert film with bits at the front and bits at the back that are different."
U2tour.de's video of the conversation is on Instagram, and can be watched below.