U2 Concerts with Opening Act: Aviv Geffen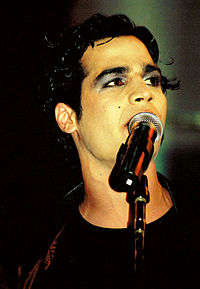 Aviv Geffen has opened at 1 U2 concerts.
Aviv Geffen was voted 59th in a poll of the 200 Greatest Israelis by Ynet, an Israeli news website. He is a singer/songwriter as well as a producer and musician. The Edge and Thom Yorke of Radiohead are his guitar and piano playing influences. A documentary about him titled "Aviv" was released in 2003.