U2 Concerts with Opening Act: Babasónicos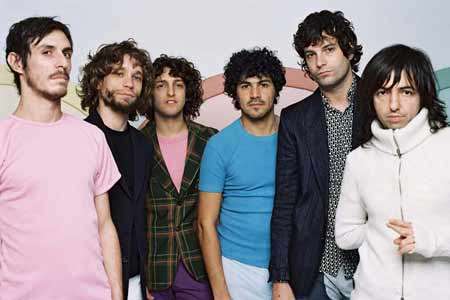 Babasónicos has opened at 3 U2 concerts.
Adrian "Dargelos" Rodriguez (lead vocals), Diego "Uma" Rodirguez (lead vocals, guitar), Diego "Panza" Castellano (drums), Mariano "Roger" Dominguez (guitar), Diego "Uma-T" Tunon (keyboards), and the late Gabriel "Gabo" Manelli (bassist).
Babasonicos formed in Argentina in the early 1990s. The band became part of the "sonic" underground rock movement in Argentina at that time. In 2002, they were nominated for "Best Rock Artist" at the MTV Latinamerica Video Music Awards.