U2 Concerts with Opening Act: Big Audio Dynamite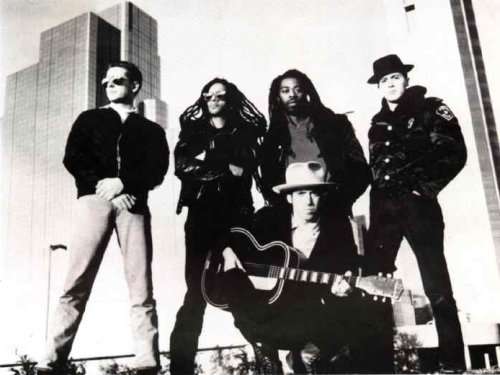 Big Audio Dynamite has opened at 10 U2 concerts.
Mick Jones (vocals, guitar), Don Letts (sound effects, vocals), Dan Donovan (keyboards), Leo Williams (bass), Greg Roberts (drums, background vocals)
Mick Jones of The Clash formed Big Audio Dynamite in 1984. In 1985, they released their first album This Is Big Audio Dynamite. The band experimented with various musical styles, such as punk rock and reggae.
| | |
| --- | --- |
| Date | Location |
| Jul 15, 1987 | Madrid at Estadio Santiago Bernabeu |
| Jul 11, 1987 | Rotterdam at Feyenoord Stadium |
| Jun 17, 1987 | Cologne at Mungersdorfer Stadion |
| Jun 06, 1987 | Gothenburg at Eriksberg Shipyard Docks |
| May 30, 1987 | Modena at Stadio Alberto Braglia |
| May 29, 1987 | Modena at Stadio Alberto Braglia |
| May 27, 1987 | Rome at Stadio Flaminio |
| Oct 23, 1984 | Nantes at St. Herblain |
| Oct 19, 1984 | Marseille at Stade Vélodrome |
| Oct 18, 1984 | Lyon at Halle Tony Garnier |