U2 Concerts with Opening Act: Big Country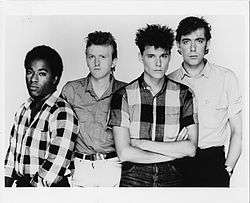 Big Country has opened at 3 U2 concerts.
Stuart Adamson-deceased (vocals, guitar, keyboards), Bruce Watson (guitar, mandolin, sitar, vocals), Mark Brzezicki (drums), Tony Butler (bass).
Scottish rock band Big Country embraced traditional folk elements in their music, such as bagpipes and fiddles. Their album The Crossing with a hit in the US along with the single "In a Big Country." The participated in the "Do They Know It's Christmas?" record in 1984 for the Band Aid charity. The band released a new album titled The Journey in April 2013.