U2 Concerts with Opening Act: Claw Boys Claw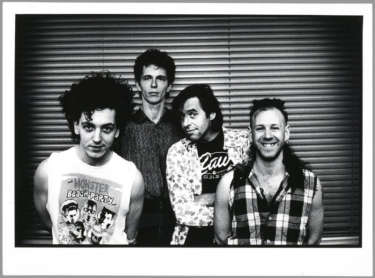 Claw Boys Claw has opened at 3 U2 concerts.
Peter te Bos (vocals), John Cameron (guitar), Jeroen Kleijn (drums), Marcus Bruystens (bass)
Dutch band Claw Boys Claw was formed in Amsterdam. While not a huge success in the US, the band were popular with the Dutch music scene. Their debut album, "Shocking Shades of Claw Boys Claw," was recorded in three hours and was named one of the best albums in Dutch pop music history.