U2 Concerts with Opening Act: Comsat Angels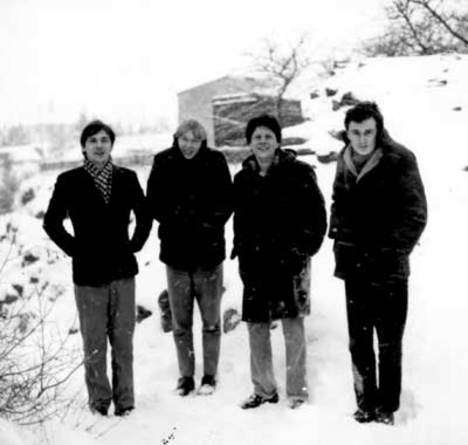 Comsat Angels has opened at 16 U2 concerts.
Stephen Fellows (vocals, lead guitar), Kevin Bacon (bass), Mik Glaisher (drums), Andy Peake (keyboards)
UK band Comsat Angels are cited as being influences of bands like Interpol and Blacklist. Their well-known song "Independence Day" was on the 1980 LP "Waiting for a Miracle." Comsat Angels opened for not only U2 but also Siouxsie and the Banshees and Depeche Mode.
| | |
| --- | --- |
| Date | Location |
| Oct 21, 1981 | Hempstead at Dacorum Pavilion |
| Oct 20, 1981 | Leeds at Tiffany's |
| Oct 19, 1981 | Birmingham at Locarno |
| Oct 18, 1981 | Bristol at Locarno |
| Oct 17, 1981 | Bracknell at Sports Centre |
| Oct 16, 1981 | Stoke-on-Trent at King's Hall |
| Oct 14, 1981 | Cardiff at Top Rank Suite |
| Oct 13, 1981 | Portsmouth at Locarno |
| Oct 12, 1981 | Brighton at Top Rank Suite |
| Oct 10, 1981 | Liverpool at Royal Court Theater |
| Oct 09, 1981 | Newcastle Upon Tyne at Mayfair Ballroom |
| Oct 07, 1981 | Leicester at Polytechnic |
| Oct 06, 1981 | Coventry at Warwick University |
| Oct 04, 1981 | Glasgow at Tiffany's |
| Oct 02, 1981 | Nottingham at Rock City |
| Oct 01, 1981 | Norwich at University of East Anglia |