U2 Concerts with Opening Act: Cosmic Rough Riders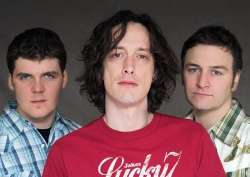 Cosmic Rough Riders has opened at 2 U2 concerts.
Scotland
Mark Brown, James Clifford, Stephen Fleming
Glasgow band Cosmic Rough Riders have had four songs in the UK Top 40. Their 2000 album "Panorama" was critically praised by magazines Q and NME. Their single "Revolution (In the Summertime?)" gave them a debut on "Top of the Pops." They have also opened for Lenny Kravitz and Robert Plant.