U2 Concerts with Opening Act: Dream Syndicate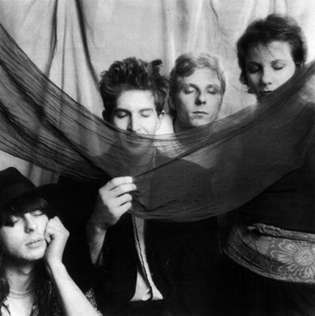 Dream Syndicate has opened at 14 U2 concerts.
Steve Wynn, Karl Precoda, Kendra Smith, Dennis Duck
The Dream Syndicate formed in Los Angeles in 1981. They released their popular debut album "The Days of Wine and Roses" in 1982. The group temporarily broke up in 1984 after the release of the album "The Medicine Show."
| | |
| --- | --- |
| Date | Location |
| May 27, 1983 | Portland at Paramount Theatre |
| May 26, 1983 | Seattle at Paramount Theatre |
| May 25, 1983 | Vancouver at Queen Elizabeth Theater |
| May 22, 1983 | Minneapolis at Northrop Auditorium |
| May 21, 1983 | Chicago at Aragon Ballroom |
| May 20, 1983 | Detroit at Grand Circus Theater |
| May 19, 1983 | Cleveland at Music Hall |
| May 17, 1983 | Toronto at Massey Hall |
| May 16, 1983 | Buffalo at Shea's Performing Arts Center |
| May 14, 1983 | Upper Darby at Tower Theater |
| May 13, 1983 | Upper Darby at Tower Theater |
| May 12, 1983 | Passaic at Capitol Theater |
| May 11, 1983 | New York at Palladium |
| May 10, 1983 | New Haven at Woolsey Hall |