U2 Concerts with Opening Act: Elbow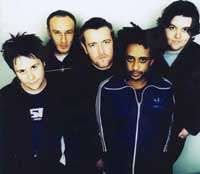 Elbow has opened at 2 U2 concerts.
Guy Garvey (vocals, guitar), Richard Jupp (drums, percussion), Craig Potter (keyboards, piano), Mark Potter (guitar, backing vocals), Pete Turner (bass guitar, backing vocals)
UK band Elbow formed in 1990. Their debut album "Asleep in the Back" was critically praised. In 2009 they played Wembley Stadium and also opened for Coldplay. They performed at the 2012 Summer Olympics closing ceremony, one of the few artists chosen for the special event.