U2 Concerts with Opening Act: Florence and The Machine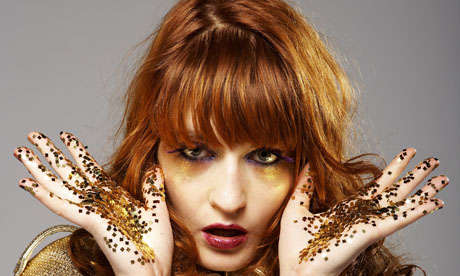 Florence and The Machine has opened at 4 U2 concerts.
Florence and The Machine Website
Florence Welch (vocals), Isabella Summers (keyboards/backing vocals), Robert Ackroyd (guitar/backing vocals), Chris Hayden (drums, percussion, backing vocals), Mark Saunders (bass guitar/backing vocals), Tom Monger (harp)
British indie powerhouse rockers Florence and the Machine have seen a meteoric rise to fame since the debut of the album "Lungs" in 2009. It hit the number one spot on the UK charts after being on the chart for 28 weeks. Their follow-up record, "Ceremonials," debuted at number one in the UK. The band was nominated for "Best New Artist" at the 53rd Grammy Awards and received nominations for "Best Pop Vocal Album" and "Best Pop/Duo Group Performance" at the 54th Grammy Awards. Welch's collaboration with Calvin Harris, the song "Sweet Nothing," debuted at number one on the UK singles chart. The band has also recorded songs for films like "Snow White and the Huntsman" and recently, "The Great Gatsby." Singer Beyonce acknowledged Florence and the Machine as an influence for her album "4."