U2 Concerts with Opening Act: Graham Parker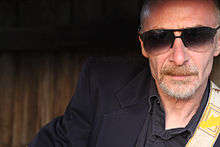 Graham Parker has opened at 1 U2 concerts.
Known as the lead singer for the band Graham Parker & the Rumour, British singer Graham Parker has seen his lyrically-conscious songs as inspirations for artists such as Bob Dylan and Bruce Springsteen. "Howlin' Wind," his first album with his band, was released in 1976 to critical acclaim. His song, "Hey Lord, Don't Ask Me Questions," reached the Top 40 in the UK. In 2001, he reunited with The Rumour on a new record called "Three Chords Good." The band also saw an appearance in the Judd Apatow film "This Is 40."