U2 Concerts with Opening Act: Idlewild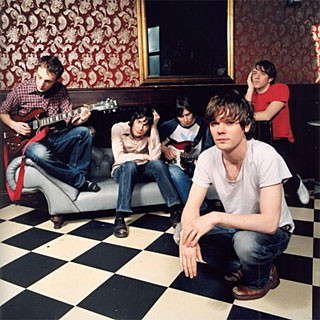 Idlewild has opened at 2 U2 concerts.
Roddy Woomble (lead vocals), Rod Jones (guitar/backing vocals), Colin Newton (drums), Allan Stewart (guitar), Gareth Russell (bass)
Idlewild formed in Edinburgh in 1995 and their fanbase expanded once their music received rotation on Steve Lamacq's Evening Session on BBC Radio 1. Their first single "Queen of the Troubled Teens" built upon their reputation of performing frantic and chaotic live shows. The band is currently on hiatus with a reunion uncertain, despite a small tour in 2010 supporting the re-release of their album "100 Broken Windows." Besides U2, Idlewild has also opened for Pearl Jam.