U2 Concerts with Opening Act: Institute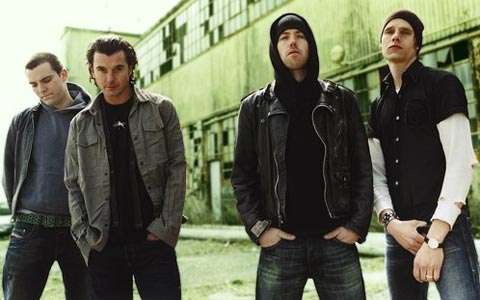 Institute has opened at 13 U2 concerts.
Gavin Rossdale, Chris Traynor, Cahe Tolman, Charlie Walker
Gavin Rossdale formed Institute during his break from band Bush. The band's album "Distort Yourself" was released in 2005 and sold 12,000 copies in its first week. The single "Bulletproof Skin" gained some airplay popularity and the band was known for playing Bush songs during their live shows. Institute opened for U2 during the Vertigo tour in 2005.
| | |
| --- | --- |
| Date | Location |
| Dec 12, 2005 | Charlotte at Charlotte Bobcats Arena |
| Dec 10, 2005 | Cleveland at Quicken Loans Arena |
| Dec 09, 2005 | Buffalo at HSBC Arena |
| Dec 07, 2005 | Hartford at Hartford Civic Center |
| Dec 05, 2005 | Boston at TD Garden |
| Dec 04, 2005 | Boston at TD Garden |
| Nov 19, 2005 | Atlanta at Philips Arena |
| Nov 18, 2005 | Atlanta at Philips Arena |
| Nov 16, 2005 | Tampa at St. Pete Times Forum |
| Nov 14, 2005 | Miami at American Airlines Arena |
| Nov 13, 2005 | Miami at American Airlines Arena |
| Oct 25, 2005 | Auburn Hills at Palace of Auburn Hills |
| Oct 24, 2005 | Auburn Hills at Palace of Auburn Hills |