U2 Concerts with Opening Act: Just Jinjer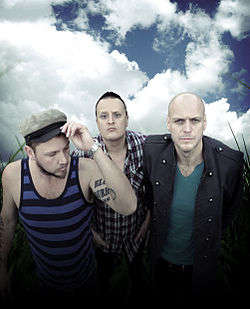 Just Jinjer has opened at 1 U2 concerts.
Ard Matthews (vocals/acoustic guitar), Brent Harris (drums/vocals), Denholm Harding (bass/vocals)
Just Jinjer is originally from South Africa but now reside in California. They are one of the top selling bands in South African history. Their albums "All Comes Round" and "Something for Now" have achieved platinum status. They have performed sold out tours in London and Dubai and have also opened for Counting Crows and Def Leppard.