U2 Concerts with Opening Act: Kasabian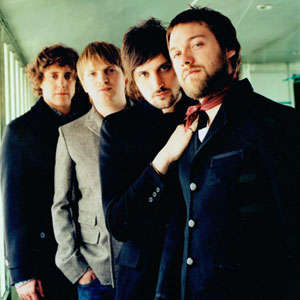 Kasabian has opened at 3 U2 concerts.
Tom Meighan (vocals), Sergio Pizzorno (guitar/backing vocals), Chris Edwards (bass), Ian Matthews (drums)
Kasabian released their debut album in 2004 to good reviews and the following year played on the "Other Stage" at the Glastonbury Festival. In 2007, they won "Best Live Act" at the NME Awards. Their 2009 album "West Ryder Pauper Lunatic Asylum" hit the No. 1 spot on the UK albums chart and stayed at the top spot for two weeks. Kasabian was awarded the "Best British Group" honor in 2010 at the BRIT Awards and winning "Best Act in the World Today" at the Q Awards.