U2 Concerts with Opening Act: Marshall Crenshaw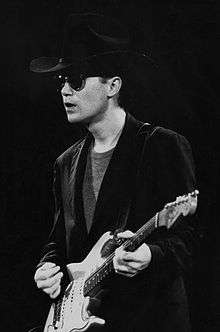 Marshall Crenshaw has opened at 1 U2 concerts.
Detroit-born Crenshaw sought influence in Buddy Holly as well as soul music. Crenshaw even portrayed Holly in the film "La Bamba." He started playing guitar when he was 10 years old. His song "Someday, Someway" was his only successful single, reaching number 36 on the Billboard Top 40. He contiues to record music and even has his own record label, 429 Records.