U2 Concerts with Opening Act: Marxman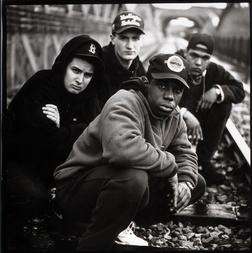 Marxman has opened at 2 U2 concerts.
Hollis Byrne, Stephen Brown, Oisin Lunny, DJ K One
London hip-hop group Marxman focused on making statements about social injustice using their music to end it. Despite garnering a fanbase, their debut album "33 Revolutions per Minute" failed to make waves. The band also utilized Irish compositions in their music and even worked with Sinead O'Connor on their single "Ship Ahoy."