U2 Concerts with Opening Act: Matt Finish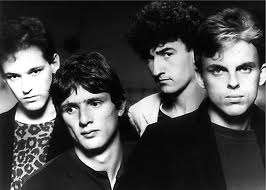 Matt Finish has opened at 15 U2 concerts.
Matt Moffitt, John Prior
Australian band Matt Finish formed in 1979 and released their debut album, "Short Note," in 1981. The band performed 15 shows as an opening act for U2 during their Under Australian Skies tour.
| | |
| --- | --- |
| Date | Location |
| Sep 24, 1984 | Perth at Entertainment Center |
| Sep 23, 1984 | Perth at Entertainment Center |
| Sep 21, 1984 | Adelaide at Apollo Entertainment Centre |
| Sep 20, 1984 | Adelaide at Apollo Entertainment Centre |
| Sep 18, 1984 | Melbourne at Melbourne Sports and Entertainment Centre |
| Sep 17, 1984 | Melbourne at Melbourne Sports and Entertainment Centre |
| Sep 15, 1984 | Melbourne at Melbourne Sports and Entertainment Centre |
| Sep 14, 1984 | Melbourne at Melbourne Sports and Entertainment Centre |
| Sep 13, 1984 | Melbourne at Melbourne Sports and Entertainment Centre |
| Sep 11, 1984 | Brisbane at Festival Hall |
| Sep 09, 1984 | Sydney at Entertainment Center |
| Sep 08, 1984 | Sydney at Entertainment Center |
| Sep 06, 1984 | Sydney at Entertainment Center |
| Sep 05, 1984 | Sydney at Entertainment Center |
| Sep 04, 1984 | Sydney at Entertainment Center |