U2 Concerts with Opening Act: Medium Medium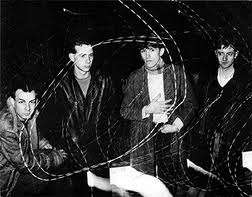 Medium Medium has opened at 7 U2 concerts.
John Rees Lewis, Alan Turton, Andy Ryder, Steve Harvey
Nottingham band Medium Medium released only one studio album in their career, 1981's "The Glitterhouse." Their song "Hungry, So Angry" made it to the No. 48 spot on the Billboard Disco chart.