U2 Concerts with Opening Act: Microdisney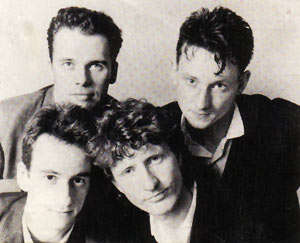 Microdisney has opened at 4 U2 concerts.
Cathal Coughlan (vocals), Sean O'Hagan (guitar), Jon Fell (bass), Tom Fenner (drums)
Microdisney was formed in Cork, Ireland in 1980. Their 1985 album "The Clock Comes Down The Stairs" was named the number one album of the 1980s by the Irish newspaper "The Sunday Tribune." "Town to Town" was their only truly successful single, reaching No. 30 on the Irish singles chart.