U2 Concerts with Opening Act: Oasis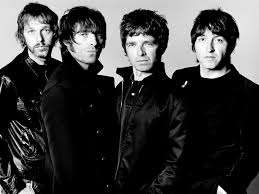 Oasis has opened at 2 U2 concerts.
Liam Gallagher, Noel Gallagher, Paul "Bonehead" Arthurs, Paul "Guigsy" McGuigan, Tony McCarroll
Despite the drama that surrounded the Gallagher brothers, Oasis found success with their second album "(What's the Story) Morning Glory?" The album holds the title of being the fourth best selling album in UK Chart history. The single "Champagne Supernova" hit number one on the US chart. Oasis have sold over 70 million albums worldwide and have been nominated for three Grammy Awards.