U2 Concerts with Opening Act: Phantom Limb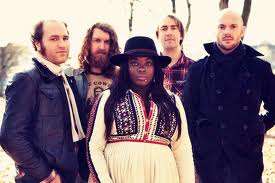 Phantom Limb has opened at 1 U2 concerts.
Yolanda Quartey, Stew Jackson, Andy Lowe, Dan Moore, Matt Brown, Luke Cawthra
Hailing from Bristol, Phantom Limb released their self-titled debut album in 2008. All of the members were active in the music industry before forming as a band. They released their follow-up record "The Pines" four years later and split up in 2013.