U2 Concerts with Opening Act: Primus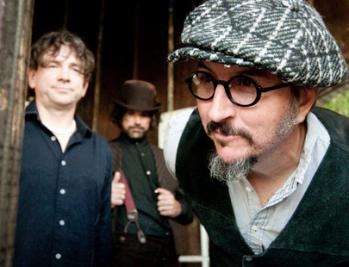 Primus has opened at 18 U2 concerts.
Les Claypool (vocals/bass), Larry "Ler" LaLonde (guitar), Tim "Herb" Alexander (drums)
Primus formed in San Francisco in 1984. They released their first album in 1990 called "Frizzle Fry" and were soon signed by Interscope Records. Primus headlined Lollapalooza in 1993. They also recorded the original theme song for the animated show "South Park." Bands like Muse and Incubus count them as musical influences.
| | |
| --- | --- |
| Date | Location |
| Sep 11, 1992 | Ames at Cyclone Stadium |
| Sep 09, 1992 | Pontiac at Pontiac Silverdome |
| Sep 06, 1992 | Toronto at Canadian National Exhibition Stadium |
| Sep 05, 1992 | Toronto at Canadian National Exhibition Stadium |
| Sep 03, 1992 | Philadelphia at Veterans Stadium |
| Sep 02, 1992 | Philadelphia at Veterans Stadium |
| Aug 30, 1992 | New York at Yankee Stadium |
| Aug 29, 1992 | New York at Yankee Stadium |
| Aug 27, 1992 | Montreal at Olympic Stadium |
| Aug 25, 1992 | Pittsburgh at Three Rivers Stadium |
| Aug 23, 1992 | Foxborough at Foxboro Stadium |
| Aug 22, 1992 | Foxborough at Foxboro Stadium |
| Aug 20, 1992 | Foxborough at Foxboro Stadium |
| Aug 18, 1992 | Saratoga Springs at Saratoga Raceway |
| Aug 16, 1992 | Washington, DC at Robert F. Kennedy Memorial Stadium |
| Aug 15, 1992 | Washington, DC at Robert F. Kennedy Memorial Stadium |
| Aug 13, 1992 | East Rutherford at Giants Stadium |
| Aug 12, 1992 | East Rutherford at Giants Stadium |