U2 Concerts with Opening Act: Razorlight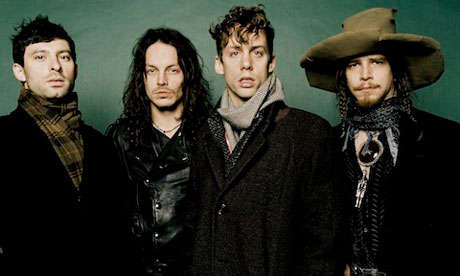 Razorlight has opened at 5 U2 concerts.
Johnny Borrell (lead singer), David "Skully" Sullivan Kaplan (drums), Freddie Stitz (bass), Gus Robertson (guitar)
UK indie band Razorlight formed in 2002. Their self-titled second album spawned the hit song "America" in 2006. The album received mized reviews despite making it to the number one spot on the UK album charts. They have also opened for Queen, the Rolling Stones, and Oasis.