U2 Concerts with Opening Act: Runrig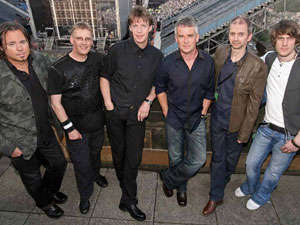 Runrig has opened at 1 U2 concerts.
Malcolm Jones, Iain Bayne, Bruce Guthro, Brian Hurren

Scottish rock band Run Rig used to be called "The Run Rig Dance Band." They played their first show in Glasgow as a three piece band (playing mostly wedding receptions) and many of their songs are sung in Scottish Gaelic. In August 2003, the band played a 30th anniversary concert at Stirling Castle, celebrating their formation as a band. They will embark on a 40th anniversary tour in 2014.