U2 Concerts with Opening Act: Skunk Anansie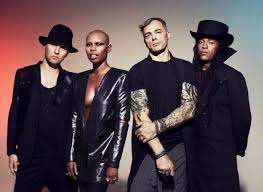 Skunk Anansie has opened at 3 U2 concerts.
Skin (lead vocals), Cass (guitar, bass, backing vocals), Ace (guitar, backing vocals), Mark Richarson (drums, percussion)
British band Skunk Anansie released five albums. Some of their hit songs include "Charity" and "Selling Jesus." They are credited with being a part of the Britrock movement. They have also toured with Lenny Kravitz and Muse. The band broke up in 2001 before reuniting in 2009.