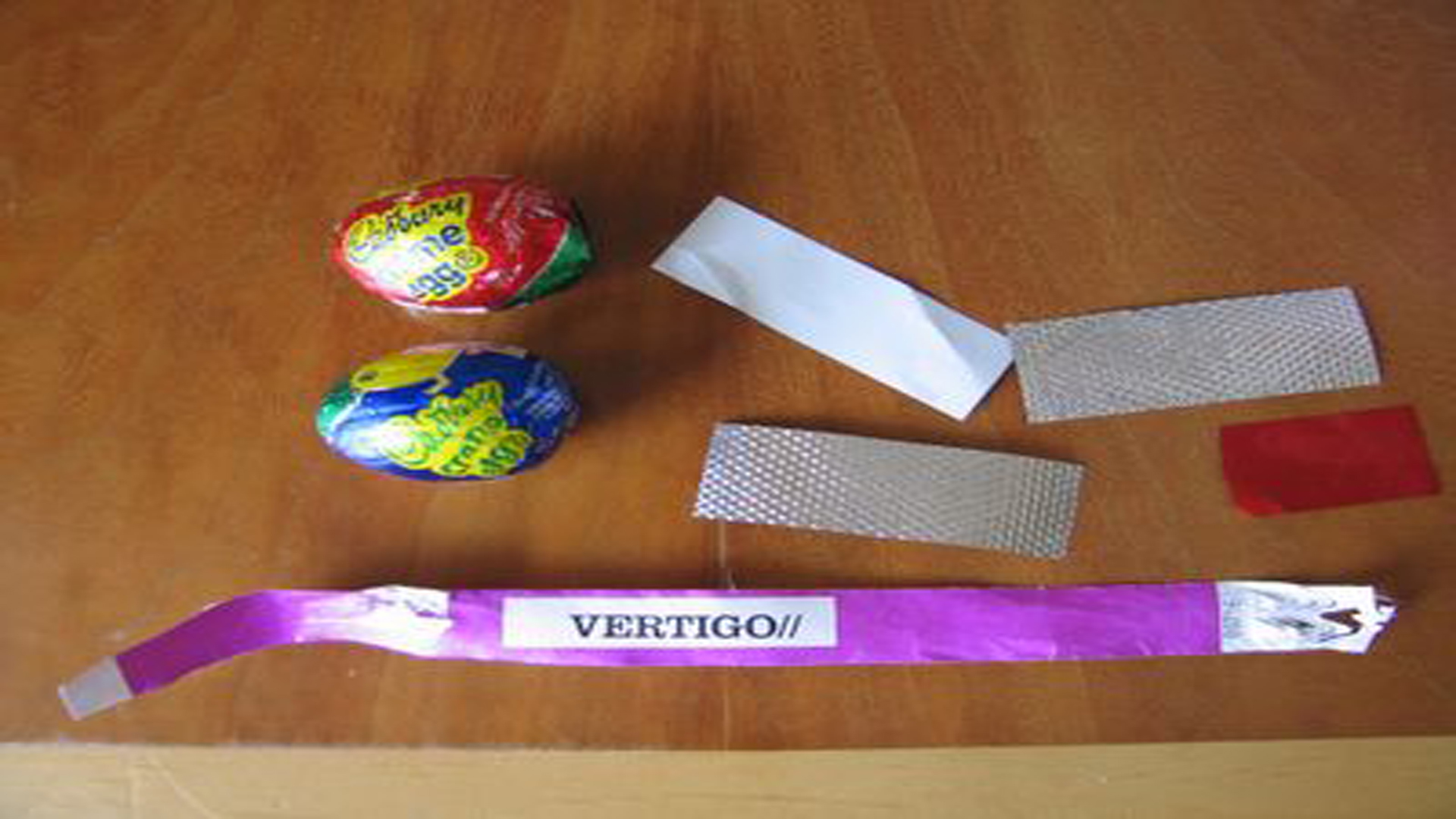 (confetti, wristband and yummy cadbury's egg in our Easter Baskets this year)
I am still shell-shocked and in awe of the rehearsal last night. To put everything into context for those of you wondering how some @U2 staff got in last night, we were hanging out with fans outside of the back VIP entrance to the arena. We had missed the band by about 45 minutes, but for those who were lucky enough to meet with them, they were told that if they were calm and the crowd didn't grow to be too big, that they might be allowed in. At 5:30 p.m., security came out and told us all we had THREE minutes to drop off our phones, cameras, bags, etc. in our car and then line up single-file to be lead into the gated entrance for the rehearsal. (I've never seen people run so fast near the LA Colisseum since Carl Lewis won 4 gold medals there in the 1984 Olympics).
(The Coliseum is right next to the Sports Arena).
We were patted down, wanded, then wristbanded as we were entering the arena - boys on the left, girls on the right. We were then told to go to Section 16. When we sat in the seats, the radio winners were directly across from us. Throughout the night, there were special lights on the 2 sections, and people were judging crowd reaction. The radio winners probably represented the "joe-average" fan...our section could be classified as the "uber" fan: those who would in any weather wait for them anywhere. The difference in the 2 sections were just about night-and-day at points in the show.
Having the show start off with "City of Blinding Lights" with the confetti flying around - it was like Times Square on New Years Eve. One point: if you're on the floor, be careful...the confetti IS slippery. Production people had leaf blowers to get the confetti off the stage, so if it was slippery for the band, it'll be slippery for you. Just something to keep in mind.
As for what the band was wearing: Bono was dressed in his typical black T-Shirt, black pants and black jacket. Adam was looking as posh as ever with a white dress shirt with very sharp, pointed collar underneath a v-neck sweater and a pair of what looked like black jeans. Edge was wearing blue jeans, typical skull cap and white T-Shirt. Larry - well, you've seen what he's worn at EVERY MAJOR EVENT he's been at. I just have one question for Larry: what happened to the other clothes you own? Variety *is* the spice of life, you know....we know you look good in that shirt - I'm sure you'll look even better in something else too!
At the end of the rehearsal, Bono asked us what we thought. He was expecting cheering, clapping, and screaming. The arena was silent. The silence was deafening. For the people in our section, our jaws were on the floor because we could NOT believe we were hearing 40 with Adam on guitar, Edge on bass. Our section's silence was because we were in complete shock, awe, amazement, and utter bewilderment. You left us speechless, as you always do, Bono.