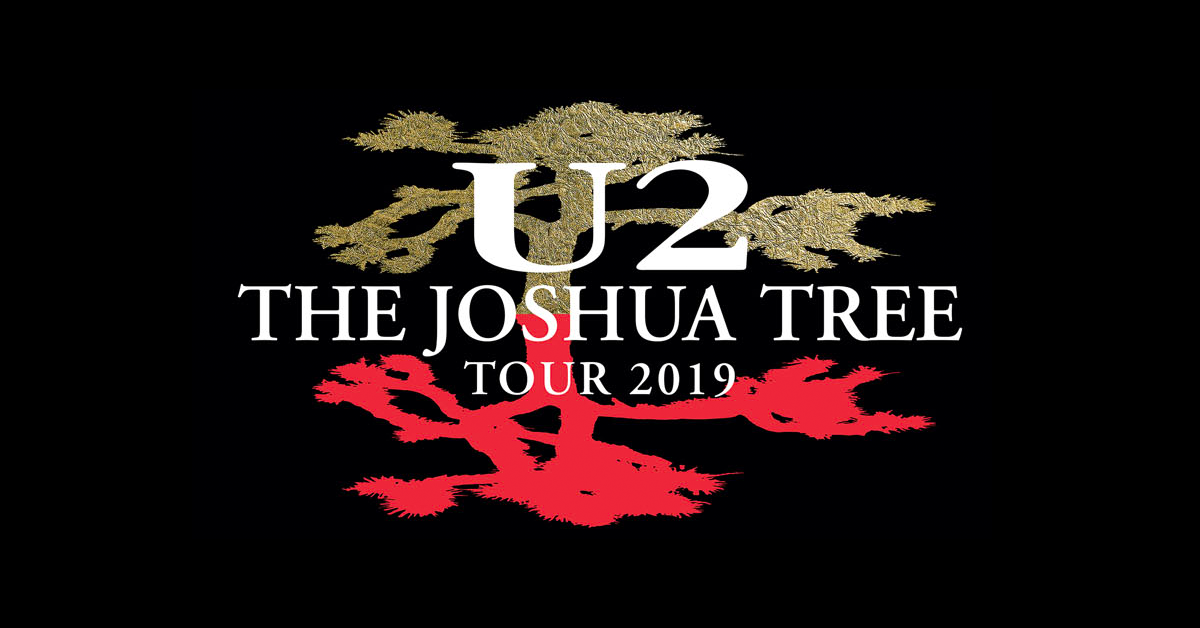 After a brief hiatus and weeks of speculation, U2 and Live Nation have announced that the band will return to Australasia and Asia for The Joshua Tree 2019 Tour. Noel Gallagher's High Flying Birds will open each show in Australia and New Zealand (no confirmation yet on the support act for Tokyo and Seoul). The tour will visit nine cities in Nov. and Dec. 2019, including two cities in which the band has never played: Kallang, Singapore, and Seoul, South Korea. It will begin Nov. 8, 2019, with dates for now running through Dec. 8, 2019. At present, dates and venues for Singapore have not been announced. The full list of announced tour dates is as follows:
November 8: Auckland, Mt. Smart Stadium
November 12: Brisbane, Suncorp Stadium
November 15: Melbourne, Marvel Stadium
November 19: Adelaide, Adelaide Oval
November 22: Sydney, Sydney Cricket Ground
November 27: Perth, Optus Stadium
December 4 & 5: Tokyo, Saitama Super Arena
December 8: Seoul, Gocheok Sky Dome
Tickets for all announced shows will have a public on-sale on Friday, June 7. As with previous tours, there will be a fan club presale beginning Tuesday, June 4 for the "Red Hill Group" and Wednesday, June 5 for the "Wires Group." There may be additional venue presales on June 6. On-sale times vary by location. Please see the official announcement at U2.com for exact details. Members may purchase up to four tickets each in advance of the public sale, as supplies last. There is the possibility of additional shows depending on ticket sales. Red Zone, VIP and Collectors' Packages are available as well. It is strongly suggested that you visit your local ticket retailer for specific information, because each venue may have unique presale and on-sale details, venue layouts and ticket prices.
U2 first performed in Australia and New Zealand in 1984 on The Unforgettable Fire tour. Since then, they have played on the continent 68 times, most recently on 2010's 360 Tour. The tour also marks their first appearance in Asia since 2006. Following their initial visit in 1983, the band has played a total of 22 shows in Asia, 21 of which have been in Japan. They have never played Singapore or South Korea until this tour.
The Joshua Tree 2019 Tour marks the next phase in a busy period of U2's touring career. Since 2015, the band has now embarked on four distinct tours in five years, a frequency that has not been seen since the end of the Lovetown Tour, not including promotional tours.
For additional information, visit U2.com. For customer service, please visit the U2.com Help page.