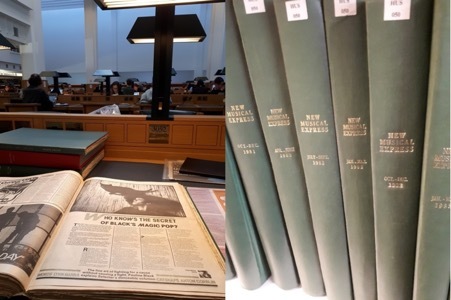 The early years of U2 have always been an enigma for fans and followers of the band. If you have a particular interest in this period, you are no doubt frustrated by the lack of information about U2's early concerts, or its accuracy. These shows remain largely a mystery because very few recordings are available, and from 1976 to 1978, none exist at all.
The earliest shows in circulation are from two radio broadcasts made by the Irish radio broadcaster RTE: the Cork Opera House concert on Oct. 22, 1979; and the Dublin National Stadium gig on Feb. 26, 1980. Following these, the first private audience recording in circulation is the Tullamore show on March 2, 1980.
These recording relics provide insight into the live performances of U2's earliest songs. Some were ultimately recorded in the studio; others remain in demo form at best; and sadly, some never reached the studio. The search for any morsel of live concert information, whether song titles and snippets, venue information, admission prices and attendance can only be gleaned from contemporary data sources such as recordings or published articles in newspapers or music magazines.
And no one has been more frustrated than the ATU2 Tours team — Brian Betteridge, John Cropp, Aaron Govern and Ross Perry, who have an individual and collective passion to search for long-lost information. In 1994, the publication of the late, great Pimm Jal de la Parra's book U2 Live!: A Concert Documentary, which chronicles U2 shows up to and including the Zooropa tour, struck a chord in each of the team members, and is largely the reason why we work on the Tours database.
De la Parra created his book in the predigital era, relying on publications in existence at the time, including early biographies of U2, fanzines, fan club magazines and clippings, all lovingly collected by him and fellow U2 fans. The digital age has made the amount of information more accessible, particularly through file sharing of audience recordings, and improved the accuracy and volume of details available for most U2 shows from the War tour onward. But the period from 1976 to 1982 remains largely uncharted, with only dates and venues of concerts known, and the lack of set lists and ancillary information a major bugbear.
The Tours team has been working to rectify that. Over the past six months, we have worked to discover, confirm, dismiss or correct the most difficult part of the extensive database of U2 live shows. Confirming concert data has not become any easier in the digital age, with many websites devoted to U2 live set lists unintentionally creating more errors, or at best, perpetuating information based on hearsay.
In the latter part of 2018, the Tours team decided it was time to rectify this. We visited and reviewed the archives of the British Library in London, specifically looking at issues of U.K. music publications from 1979 through 1983 including New Musical Express, Sounds, Record Mirror and Melody Maker. In addition, we reviewed numerous national and local Irish newspapers via the Irish Newspaper Archive, and hundreds of clippings from the U.K., Ireland and U.S. collected by the team.
At the British Library, we reviewed old-school style — page by page — nearly 900 print publications containing some 52,000 individual pages of music periodicals. We obtained photographs and scans of anything related to U2: live concert advertisements, gig reviews and interviews. By combining these findings with the clippings obtained via the Ireland and U.S. newspaper archives, we think we've created the most thorough and significant detailed analysis ever of U2's early shows — with nearly no audio recordings in existence.
During our deep and almost archaeological research, we discovered some gems. We believe this effort is the largest and most significant review of U2 shows ever undertaken, and has led to the largest discovery of new and unknown U2 live shows (in Ireland), and complete or partial set lists, in decades. We are particularly proud of finding the first and possibly only live performance of "Saturday Night," and the first-ever performance of "I Will Follow," both from the concert on July 10, 1980 at the Clarendon Hotel in London on the 11 O'Clock Tick Tock tour.
But enough about our research. What exactly has changed in the Tours database?
The newly updated database now contains the following highlights:
Concert listings: 64 new show dates added with venues, 16 with partial set lists, 21 with opening bands


Songs: 19 different show pages updated (122 new song performances added), including the only known live performance of "Saturday Night"
Snippets: 6 different show pages updated (12 total new snippet performances added)


Opening acts: 26 different show pages updated


Attendance info: 9 different show pages
Venue information: 3 different venues updated, 4 shows updated with corrected venues, 6 new venues added


Concert ads/newspaper images: 231 different show pages updated


With so many pages updated it is impossible to list them all here, so come on over to the Tours section!
And we are not stopping there. With plans to return to the British Library next month, U2Tours will continue to update historical shows as we find more information. In fact, the Tours database is updated nearly every day with new information, whether it's a previously undocumented opening act or unknown attendance figure, all part of ongoing process ATU2 founder Matt McGee tasked the Tours team with five years ago: not just to copy information already out there, but to research every show and confirm the information ourselves using primary evidence, and in the process discover new information. In fact, this has led to the team deleting and removing several Irish shows that simply do not exist and never did.
And we have some more groundbreaking news that we will reveal next week! A member of the Tours team has become the owner of an amazing U2 live artifact. We plan to share this information and a few surprises with you! Keep your eyes — and ears — peeled for that.