U2 Concerts with Opening Act: Combo Audio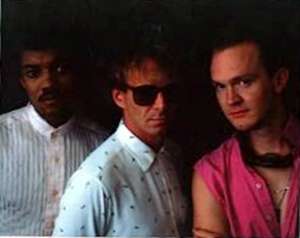 Combo Audio has opened at 1 U2 concerts.
John Kellogg (vocals, guitars, keyboards, effects, percussion), Rick Neuhaus (drums, percussion, electronic percussion, programming) Tom Broeske (bass), Angus Thomas (backing vocals, bass, bass pedals, effects)
Combo Audio hailed from Champaign-Urbana, Illinois and released their EP "Combo Audio" in 1982. Their song "Romanticide" received heavy airplay in markets in New York, Los Angeles, and Boston as well as MTV. Besides U2, Combo Audio also opened for Talking Heads, INXS, and Duran Duran.