U2 Concerts with Opening Act: Damien Dempsey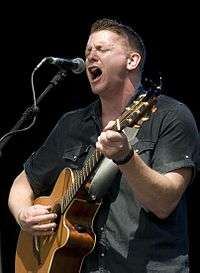 Damien Dempsey has opened at 1 U2 concerts.
Singer/songwriter Damien Dempsey favorited artists like Elvis Presley and Bob Marley while he grew up in Dublin. Early on in his career, Sinead O'Connor invited him to tour with her, as she was impressed by his talent. His second album "Seize the Day" has reached double platinum status. He has also opened for Morrissey, who signed Dempsey to his record label in 2004.