U2 Concerts in Croke Park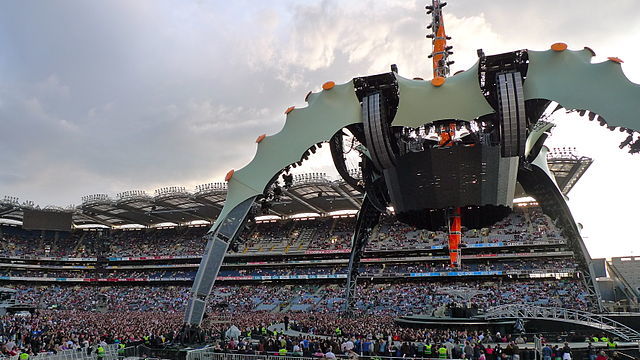 U2 has performed 12 times in Croke Park. Those performances included unique songs and an overall total of 229 songs.
Croke Park is located in Dublin, Ireland
Croke Park opened in 1884 and was extensively renovated in 2004, It is the home of the Gaelic Athletic Association and typically hosts three major cocerts a year.
Photo Source: Wikipedia
| | |
| --- | --- |
| Date | Venue Name |
| Jun 29, 1985 | Croke Park |
| Jun 27, 1987 | Croke Park |
| Jun 28, 1987 | Croke Park |
| Jun 21, 2003 | Croke Park |
| Jun 24, 2005 | Croke Park |
| Jun 25, 2005 | Croke Park |
| Jun 27, 2005 | Croke Park |
| Jul 24, 2009 | Croke Park |
| Jul 25, 2009 | Croke Park |
| Jul 27, 2009 | Croke Park |
| May 29, 2016 | Croke Park |
| Jul 22, 2017 | Croke Park |