U2 Concerts with Opening Act: Kaiser Chiefs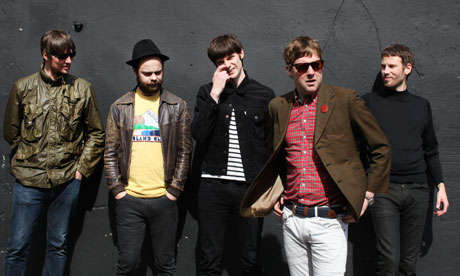 Kaiser Chiefs has opened at 9 U2 concerts.
Ricky Wilson (lead vocals), Andrew White (guitar), Simon Rix (bass), Nick Baines (keyboards), Vijay Mistry (drums)
"Employment," the debut album by British rockers Kaiser Chiefs, was critically and commercially successful, amassing sales of over 3 million copies. The band won "Best British Group" at the BRIT Awards. The album "Yours Truly, Angry Mob" spawned the hit singles "I Predict A Riot" and "Ruby" and hit No. 1 on the UK albums chart. In 2007, the band played to audiences of 30,000 people during two sold out shows at London's Earl's Court. They also made an appearance duing the closing ceremony of the London 2012 Olympics.