U2 Concerts with Opening Act: Longpigs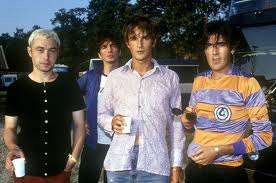 Longpigs has opened at 5 U2 concerts.
Crispin Hunt (vocals), Richard Hawley (guitar), Simon Stafford (bass), Dee Boyle (drums), Andy Cook (drums)
Sheffield band Longpigs were signed to Elektra Records in 1993 before signing to U2's Mother Records in 1994. Their deibut album, "The Sun Is Often Out," was released in 1996 and "Q" Magazine named it one of the 50 best albums of the year. The single "On and On" reached the US Alternative Top 10. They opened for U2 during the band's PopMart Tour and have also opened for Radiohead.