U2 Concerts with Opening Act: Muse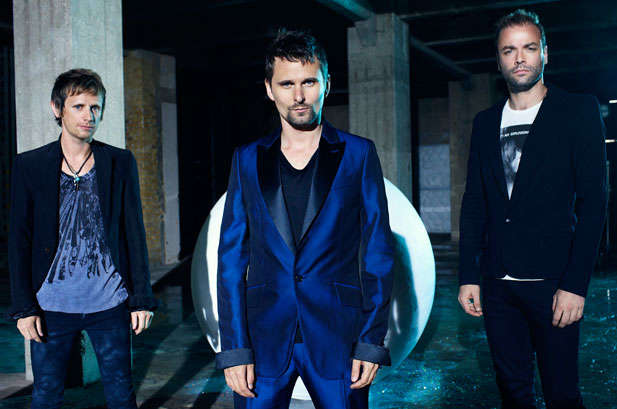 Muse has opened at 16 U2 concerts.
Matt Bellamy (vocals, guitar, piano, keyboard), Christopher Wolstenholme (bass, vocals, keyboard), Dominic Howard (drums, percussion, synthesisers)
Devon (UK) band Muse formed in 1994. All three band members met in school and hit mainstream success with their 2006 record "Black Holes and Revelations." Their 2009 album "The Resistance" won the Best Rock Album Grammy. The 2012 album "The 2nd Law" made it to number one in the UK and number 2 in the US. Muse headlined Glastonbury in June 2010 and were joined by Edge on stage to play "Where The Streets Have No Name," as U2 were scheduled to headline but cancelled due to Bono's back injury. Muse are well known for their critically praised and energetic live performances.
| | |
| --- | --- |
| Date | Location |
| Apr 13, 2011 | Sao Paulo at Estádio do Morumbi |
| Apr 10, 2011 | Sao Paulo at Estádio do Morumbi |
| Apr 09, 2011 | Sao Paulo at Estádio do Morumbi |
| Apr 03, 2011 | La Plata at Estadio Ciudad de La Plata |
| Apr 02, 2011 | La Plata at Estadio Ciudad de La Plata |
| Mar 30, 2011 | La Plata at Estadio Ciudad de La Plata |
| Mar 25, 2011 | Santiago at Estadio Nacional Julio Martínez Prádanos |
| Oct 14, 2009 | Houston at Reliant Stadium |
| Oct 12, 2009 | Arlington at Cowboys Stadium |
| Oct 09, 2009 | Tampa at Raymond James Stadium |
| Oct 06, 2009 | Atlanta at Georgia Dome |
| Oct 03, 2009 | Raleigh at Carter-Finley Stadium |
| Oct 01, 2009 | Charlottesville at Scott Stadium |
| Sep 29, 2009 | Landover at FedEx Field |
| Sep 24, 2009 | East Rutherford at Giants Stadium |
| Sep 23, 2009 | East Rutherford at Giants Stadium |