U2 Concerts with Opening Act: Paddy Casey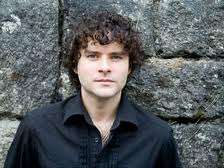 Paddy Casey has opened at 2 U2 concerts.
Patrick "Paddy" Casey received the Best New Album award from readers of Hot Press magazine for his debut album "Amen (So Be It)" in 1999. His second album was released in 2003 "Living." It released four hit singles on the Irish charts and was the highest selling Irish album of the year in 2004. He cites The Waterboys, Prince, and Duke Ellington as influences. He released an album independently in November 2012 called "The Secret Life Of."