U2 Concerts with Opening Act: Stereo MC's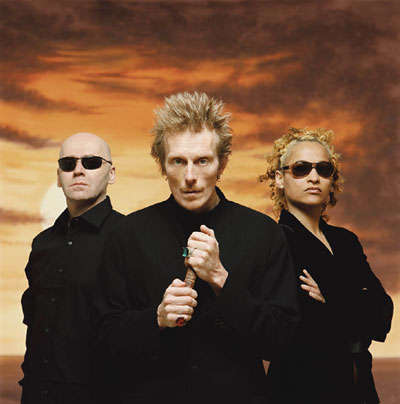 Stereo MC's has opened at 19 U2 concerts.
Rob Birch, Nick Hallam, Ian Rossiter
British electric dance group that formed in 1985. Their 1992 album "Connected" spawned a hit single with the same name. They have done remix work for U2 as well as Madonna. Their seventh album, "Emperor's Nightingale" was released in August 2011.
| | |
| --- | --- |
| Date | Location |
| Aug 28, 1993 | Dublin at Royal Dublin Society Showgrounds |
| Aug 21, 1993 | London at Wembley Stadium (I) |
| Aug 20, 1993 | London at Wembley Stadium (I) |
| Aug 18, 1993 | Cardiff at Arms Park |
| Aug 14, 1993 | Leeds at Roundhay Park |
| Aug 08, 1993 | Glasgow at Celtic Park |
| Aug 03, 1993 | Nijmegen at Goffert Park |
| Jul 31, 1993 | Stockholm at Stockholms Stadion |
| Jul 29, 1993 | Oslo at Valle Hovin |
| Jul 27, 1993 | Copenhagen at Gentofte Stadion |
| Jun 30, 1993 | Basel at St. Jakob Stadium |
| Jun 23, 1993 | Strasbourg at Stade De La Meinau |
| Jun 15, 1993 | Berlin at Olympiastadion Berlin |
| Jun 12, 1993 | Cologne at Mungersdorfer Stadion |
| Jun 09, 1993 | Bremen at Weserstadion |
| Jun 06, 1993 | Stuttgart at Cannstatter Wasen |
| Jun 04, 1993 | Munich at Olympiastadion |
| Jun 02, 1993 | Frankfurt at Waldstadion |
| May 29, 1993 | Werchter at Rock Werchter Festival Grounds |