U2 Concerts with Opening Act: The Hours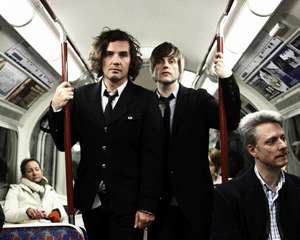 The Hours has opened at 7 U2 concerts.
Antony Genn, Martin Slattery, Mike Moore, Richard Lobb, Adam Gammage, Mark Neary
British rock band formed in 2004 whose second album "See the Light" wasd produced by Flood. Their song "Ali in the Jungle" was used in a Nike short film that debuted during the 2010 Winter Olympics.