U2 Concerts with Opening Act: The Magic Numbers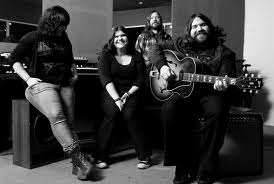 The Magic Numbers has opened at 2 U2 concerts.
Angela Gannon (percussion, vocals), Sean Gannon (drums), Michele Stodart (bass guitar, vocals, keyboard), Romeo Stodart (lead guitar/vocals)
Engligh band formed in 2002. They played a sold out show at The Forum in London even though they only released one single "Forever Lost." They have toured with The Who and also appeared at Glastonbury in 2007.