U2 Concerts with Opening Act: The Radiators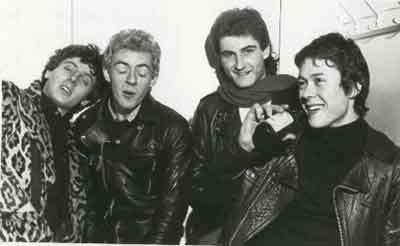 The Radiators has opened at 1 U2 concerts.
Steve Rapid (vocals), Phil Chevron (guitar/vocals), Pete Holidai (guitar/vocals), Mark Megaray (bass), Jimmy Crashe (drums)
Original lineup formed in Ireland in September 1976. They split in 1981 before re-grouping in 1987 for an AIDS charity concert in Dublin. Rapid, Chevron, Holidai began playing shows in 2003 along with Cait Riordan and Johnnie Bonnie. This group would eventually open for U2 in Dublin during the Vertigo Tour in 2005.