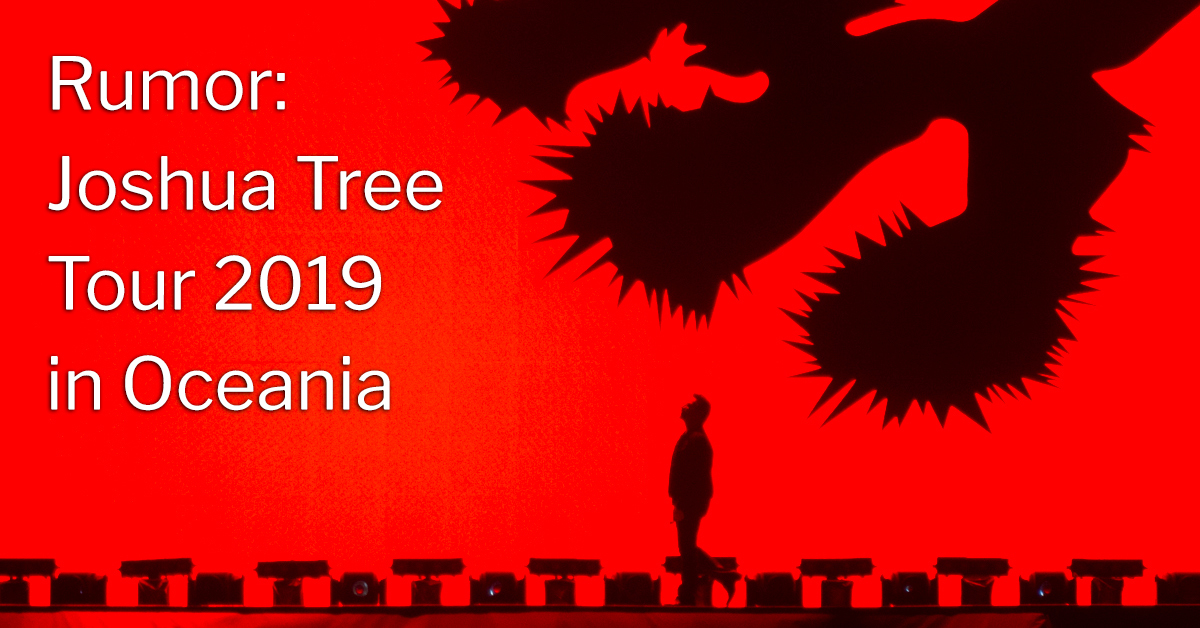 Things are looking good for U2 fans in Oceania. We've finally heard from multiple sources that U2 is planning to take the Joshua Tree tour to Australia and New Zealand in 2019.
As always, this remains nothing more than a rumor and fans shouldn't spend any money on travel until tour dates are officially announced. We reached out last week to the band's communications team to ask if and when we should expect an announcement, but haven't received a reply yet.
AJ and the crew at U2songs.com have been reporting this rumor for a few weeks now with a lot more detail than what we've been able to shake out of our sources, including shows in November/December in Australia, New Zealand and possibly other countries. The only potentially contrary thing we've heard is October 2019 -- but that could just be when the band/crew would be arriving for rehearsals, promotional appearances and who-knows-what.
If the rumors come true, this would be U2's first time touring Oceania since the 360 tour in 2010.
Our fingers are crossed for all our friends and readers in that part of the world that it actually happens. We hope we're not getting ahead of ourselves here; nothing's guaranteed at this point and the band's plans are always subject to change. If anyone needs a harsh reminder of that, don't forget that Edge said in 2017 that U2 would "absolutely" tour Australia in 2018. Hopefully he was just a year off.
(c) @U2, 2019.