U2 Concerts in Dunkin Donuts Center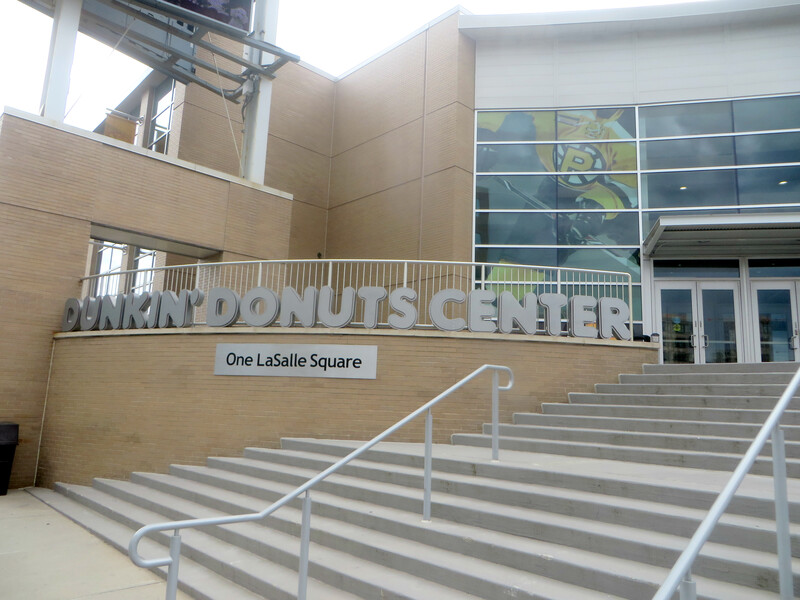 U2 has performed 4 times in Dunkin Donuts Center. Those performances included unique songs and an overall total of 78 songs.
Dunkin Donuts Center is located in Providence, Rhode Island
The Dunkin Donuts Center is a multi-use arena located in Providence, Rhode Island. It opened as the Providence Civic Center in 1972 and has been home to Providence College's men's basketball team since it opened. Since 1992, the arena has also been home to the NHL's Boston Bruins development team the Providence Bruins.
The venue was once a very popular concert venue hosting performances by Frank Sinatra, Elvis Presley, the Who, Queen, George Harrison, Bob Dylan's Rolling Thunder Revue, David Bowie, and the Grateful Dead in its heyday.
Providence Civic Center was renamed Dunkin Donuts Center in 2001.
The venue nicknamed "the Dunk" is located at 101 Sabin Street in Providence, Rhode Island.
Photo Credit: Eden, Janine and Jim
This facility has been known by 2 names while U2 has been touring. It is currently known as Dunkin Donuts Center.