U2 Concerts in O2 Apollo Manchester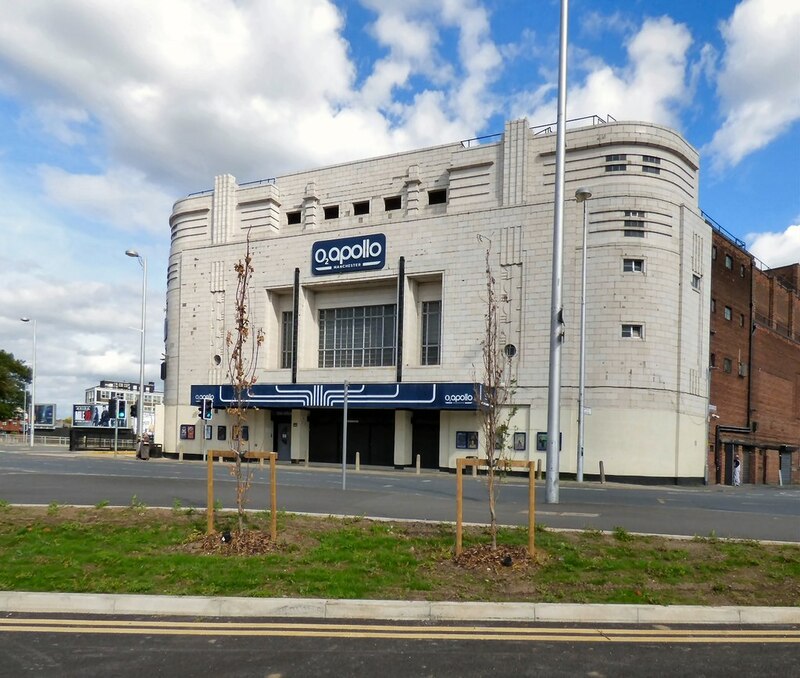 U2 has performed 5 times in O2 Apollo Manchester. Those performances included unique songs and an overall total of 87 songs.
O2 Apollo Manchester is located in Manchester, England
Now known as the O2 Apollo Manchester, for many years it was known plainly as the Manchester Apollo, and is a listed building with with a capacity of 3,500 (2,514 standing, 986 seats). Originally built as a cinema in 1938, which later became ABC Cinema Ardwick. It was designed by architects Peter Cummings, Alex Irvine and R. Gillespie Williams. Its original purpose was as a cinema and variety hall. It was opened by 1930's actress Margaret Lockwood and until the 1970s the venue continued to provide the same service to the public, until the cinema industry declined and the variety side of the venue took over. It focused its resources on becoming a leading concert venue. The venue hosts a large number of popular music-based concerts and other events throughout the year and is one of Manchester's leading concert venues. Recent years have seen successful bands perform at both the Apollo and the MEN Arena on differing dates to create different atmospheres and reach different audiences. The Manchester Apollo continues to have a distinctive red ceiling and raked floor giving an excellent view of the stage from anywhere in the auditorium. Merchandise is sold in the lobby. There are three bars, two on the ground floor and another on the second. On 1st January 2009, the venue was rebranded as the O2 Apollo Manchester.
O2 Apollo Manchester is located at Stockport Road in Manchester, England.
Photo Credit: Gerald England