U2 Concerts in Olympia Theatre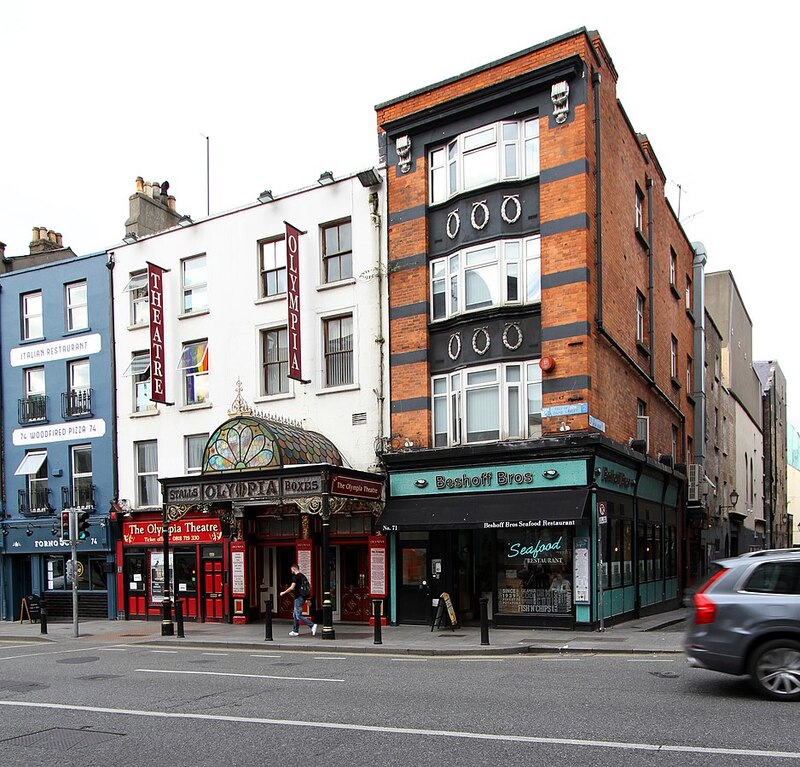 U2 has performed 2 times in Olympia Theatre. Those performances included unique songs and an overall total of 14 songs.
Olympia Theatre is located in Dublin, Ireland
The Olympia Theatre is a performance venue in Dublin, Ireland which opened as Star of Erin Music Hall in 1879. It has held many names over the course of its history and received its current name in 1923.
The venue has been very popular with musicians over the years and many have recorded live albums in the hall. R.E.M. used the Olympia to stage a five night live rehearsal in 2007 as they prepared to record their 2008 album Accelerate. A recording from those performances was released in 2009. Tom Waits, Dermot Morgan, Kris Kristopherson, and Erasure have all released concerts or performances that were recorded at the venue.
The Olympia Theatre is located at 72 Dame Stree in Dublin, Ireland.
Photo Credit: Gerd Eichmann