U2 Concerts in Omni Coliseum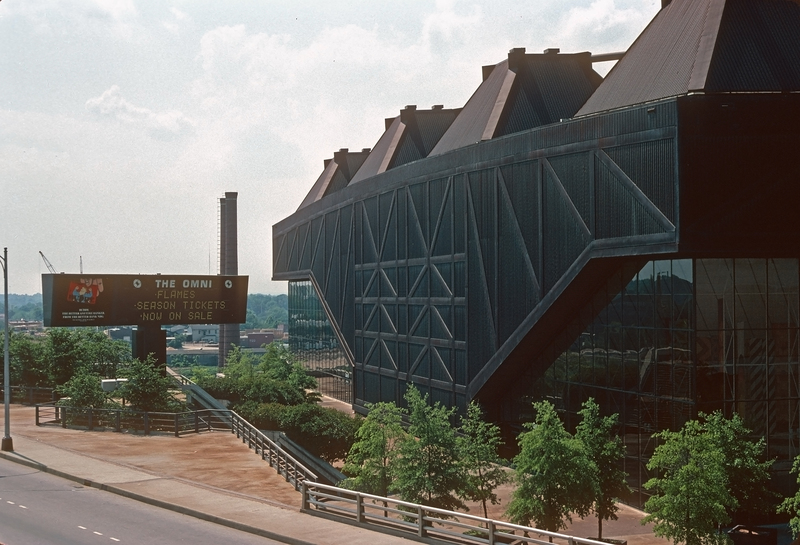 U2 has performed 5 times in Omni Coliseum. Those performances included unique songs and an overall total of 83 songs.
Omni Coliseum is located in Atlanta, Georgia
"The Omni" was a multi-purpose arena located in downtown Atlanta which opened in 1972. It was home to the NBA's Atlanta Hawks and the NHL's Atlanta (now Calgary) Flames. Over the course of its twenty-five year history, the venue hosted countless concerts, NWA professional wrestling events, and the 1988 Democratic National Convention.
The Omni Coliseum had a unique futuristic design and its exterior was coated in a type of steel that was designed to rust as a means to seal panel seams to make the venue waterproof. It was built above railyards as part of a complex which grew to include the CNN Center, the Georgia World Congress Center convention space, multiple hotels and the Georgia Dome.
The Omni was demolished in 1997 and to make way for the Philips Arena. It was located 100 Techwood Drive, Atlanta, Georgia.
Photo Credit: WikiMedia Commons