U2 Concerts in Philippine Arena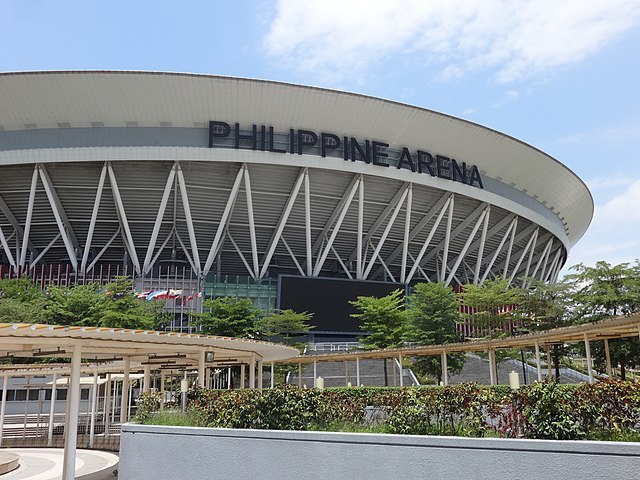 U2 has performed 1 times in Philippine Arena. Those performances included unique songs and an overall total of 26 songs.
Philippine Arena is located in Manila, Philippines
Philippine Arena opened in July 2014 and was immediately recognized by Guinness World Records as the "largest mixed-use indoor theater." It has nearly 400,000 square feet of space and seats more than 50,000 people.
The Populous designed venue is saddle bowl shaped rising "high in the centre and dropping down at the flanks." Unlike most arenas with seating that wraps around the center floor, Philippine Arena has fixed seating in a semi-circle facing a straight wall behind the stage.
It is operated by the Church of Christ (Iglesia Ni Cristo) and is owned by New Era University.
Philippine Arena is located north of Manila in Ciudad de Victoria, Bocaue, Bulacan, Philippines.
Photo Source: Wikimedia