U2 Concerts in R&R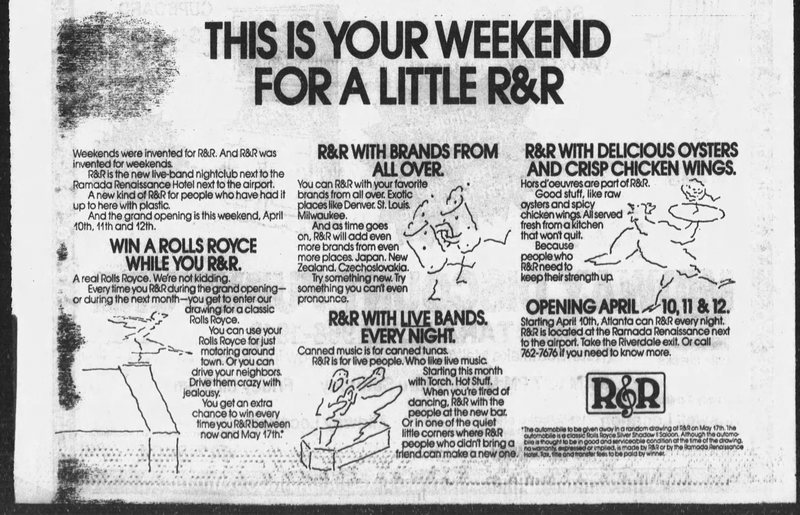 U2 has performed 2 times in R&R. Those performances included unique songs and an overall total of 2 songs.
R&R is located in Atlanta, Georgia
R&R opened in the Ramada Renaissance Hotel near Atlanta's international airport on April 10th, 1986. Ads for the opening promised a vast selection of imported and domestic beers, a selection of free hors d'oeruvres, and live music every night. The first band hired to play R&R was a Michigan-based named Torch which was the band on stage the nights that three quarters of U2 and a host of music legends jammed onstage the night before and night of the Conspiracy of Hope concert at the Omni downtown. Peter Gabriel filmed some of the performances and some of that footage was included in the Amnesty International box set which was released in 2013.
The Ramada Renaissance Hotel is now the Westin Atlanta Airport which, unfortunately, no longer features the Miami Vice-styled R&R nightclub.
Thank you to Amy at the Westin Atlanta Airport for confirming the location of of the jam and for providing the name of the band that shared their instruments and stage those nights.
R&R advertisment found by Ross Perry in the April 10th, 1986 issue of the Atlanta Journal-Constitution.