U2 Concerts in Ryman Auditorium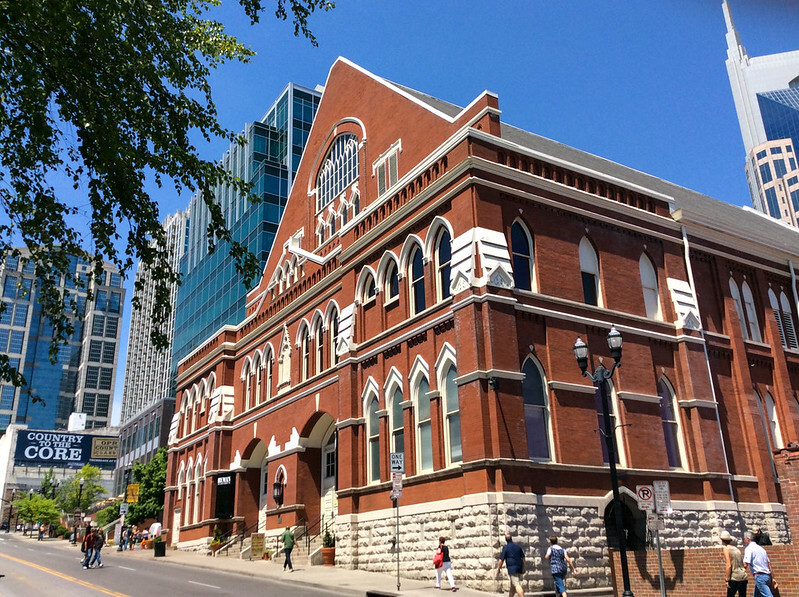 U2 has performed 1 times in Ryman Auditorium. Those performances included unique songs and an overall total of 14 songs.
Ryman Auditorium is located in Nashville, Tennessee
The Ryman Auditorium has been called "the Mother Church of Country Music," but it has become a shrine of sorts to all kinds of American music in recent years. While its claim to fame was as the venue for the Grand Ole Opry which broadcast from its stage to more than 30 states from 1943 to 1974, it has become the place to play for musicians of all types since its reopening in 1994 after being dark for more than twenty years.
In the 1880's, Thomas Ryman attended a tent revival to heckle but who was instead so inspired that he became a devout Christian and pledged $100,000 to build the building that would open as the Union Gospel Tabernacle. The first revival on the site was held in 1890 when the building was still under construction. It would open officially two years later.
Beginning in the early 1900's, non-revival events became another feature of the the venue. It was the largest indoor venue in the area. The Union Gospel Tabernacle hosted the likes of Charlie Chaplin, Harry Houdini, Bob Hope, and John Philip Sousa as well as presidents Theordore Roosevelt and William Taft. Country music legends Little Jimmy Dickens, Bill Monroe, Hank Williams, and Johnny Cash played the venue in the following decades followed by popular music legends Elvis Presley and Louis Armstrong.
After the Grand Ole Opry left in 1974, the building faced repeated threats of demolition until Opryland began to preserve the space in 1989. Renovations began in earnest in 1993 and the venue reopened with a performance and broadcast of the Prairie Home Companion the following year. In the years since, the stature of the Ryman has grown and the lists of artists who have performed in the space has grown to include Neil Young, Coldplay, Foo Fighters, Wu-Tang Clan, and everyone who's anyone in between.
The Ryman Auditorium is located at 116 Representative John Lewis Way North in Nashville, Tennessee.
Photo Credit: Jim Rhodes