U2 Concerts with Opening Act: Franz Ferdinand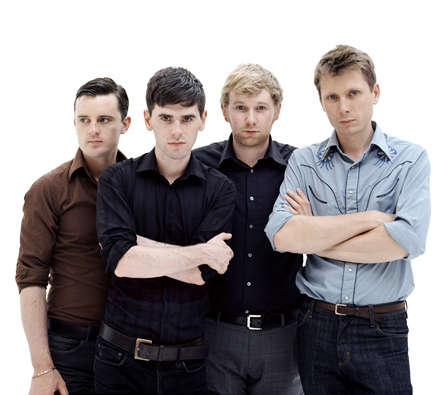 Franz Ferdinand has opened at 7 U2 concerts.
Alex Kapranos (lead vocals/guitar), Bob Hardy (bass), Nick McCarthy (rhythm guitar/keyboards/backing vocals), Paul Thomson (drums/percussion/backing vocals)
Glasgow rockers Franz Ferdinand saw early success with their single "Take Me Out" and their self-titled debut album, which both peaked at No. 3 on the UK singles and album charts. They received two BRIT Awards for Best British Group and Best British Rock Act in 2005. Their fourth studio album, titled "Right Thoughts, Right Words, Right Action," was announced on May 16th 2013 with a release date scheduled for August 26.